2023 CAMEL DESERT TOURS MERZOUGA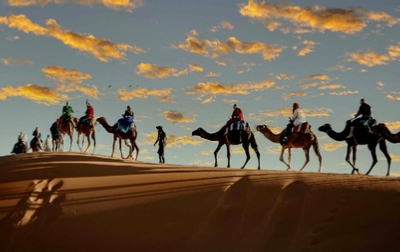 EXPLORE MERZOUGA IN ADVENTURE CAMEL TRIP
We offer desert trips and nights in Erg Chebbi camp.
read more...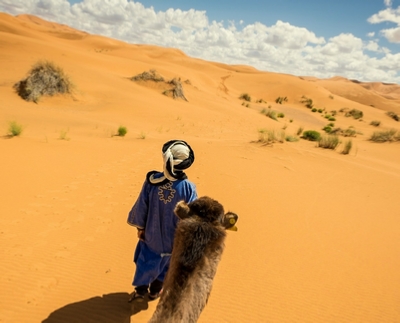 We provide the greatest Merzouga desert trips. This is an experience you should not miss when in Morocco. Choose from a variety of desert activities and tours! Enjoy our desert camel trekking with local guides who are passionate about providing you with an exciting trip. So all you have to do is email us, and we'll do the rest.
In addition to a full day of exciting and enjoyable desert activities, you will see a beautiful and fascinating desert sunset in the evening. Sit peacefully on your own camel at night and watch the desert sunset at Merzouga.
Let your children play once we get at your camp. Your night at the Standard or Luxury Desert Camp is an experience that is beyond description, with being a star-gazer under billions of brilliant stars.
If you're considering a trip to Merzouga or Hassilabiad, this helpful guide to Sahara camel trekking can come in handy. A camel ride over the Sahara dunes allows you to see the Erg Chebbi desert in its finest light.
Enjoy a camel trek and a night in a comfortable standard or deluxe camp, which includes supper and breakfast.
Our Merzouga desert camp has completely equipped luxury and standard tents, with each big guest tent luxuriously furnished and finished (standard tents available also).
Merzouga has a cozy resting space outside the Berber tent where you may admire the sky at night.
In the nights, solar power provides electricity to the guest tents. Each tent boasts a spectacular view of the Erg Chebbi dunes.
SAHARA DESERT CAMP
In Merzouga and Erg Chebbi Dunes
A desert Camel Ride is one of the best ways to experience Merzouga and Itsculture. From quad biking over sand dunes to camping under the stars...
Welcome To Merzouga


Discover the splendor of Morocco's Erg Chebbi desert. Enjoy our sunset camel trek excursion. Travel back in time and see a beautiful desert oasis...
Sunrise is always an unforgettable experience, especially in the desert! Enjoy a breathtaking panorama and a spectacular dawn on the Erg Chebbi desert! We provide dawn camel trekking to watch the sunrise...
CAMEL TREK AND NIGHT IN CAMP
On this overnight desert adventure, venture out into the huge Sahara Desert. Ride a camel through the Erg Chebbi dunes to a luxurious desert camp.
Merzouga Desert Excursions welcomes you! We give spectacular sightseeing trips as a reputable local Merzouga operator led by adventure seekers.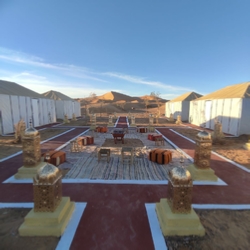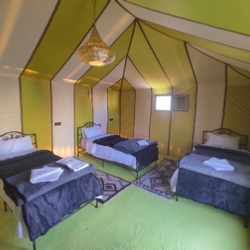 MERZOUGA EXCURSIONS
And Everyday desert Activities

Do you want to visit the Sahara desert with friends or as a family with children? Discover fun activities and crafts for kids of all ages, including toddlers, preschoolers, and kindergarten students.
Beat the heat of the Merzouga desert and have a terrific day or nighttime desert adventures with us, we will pick you up from your pickup spots and transport you to an exciting excursion....
All Merzouga activities available every day. +212 670-182158 and cameltoursdesert@gmail.com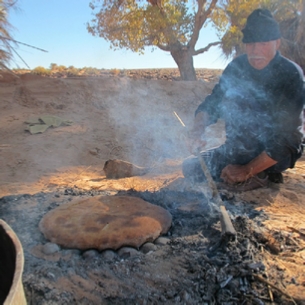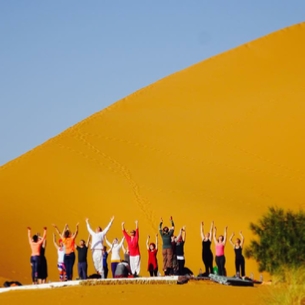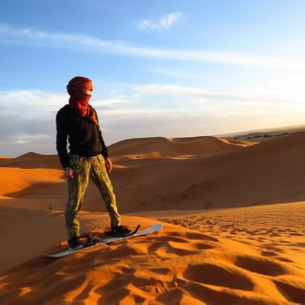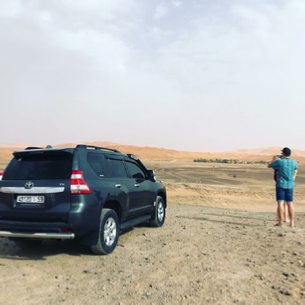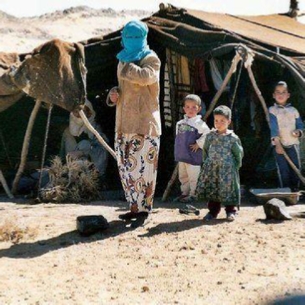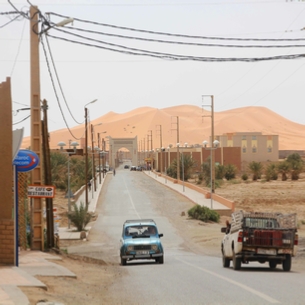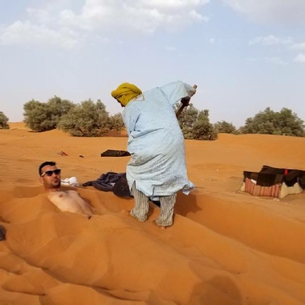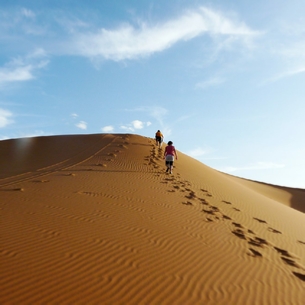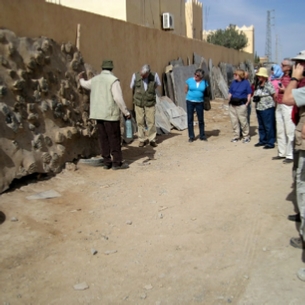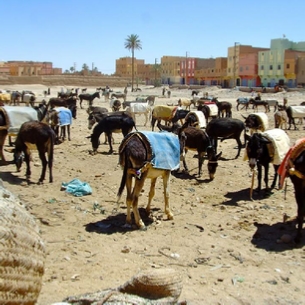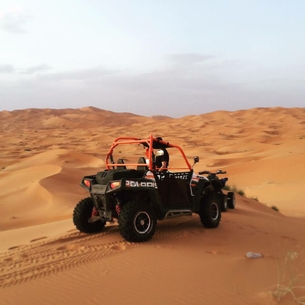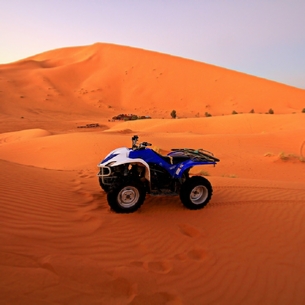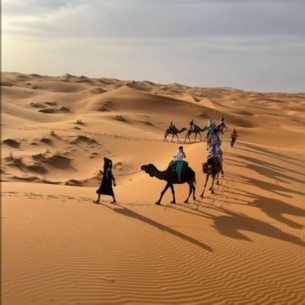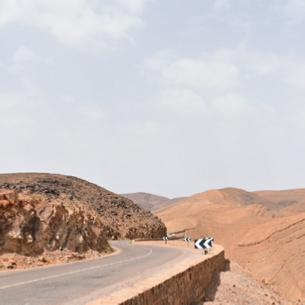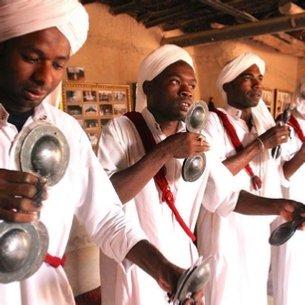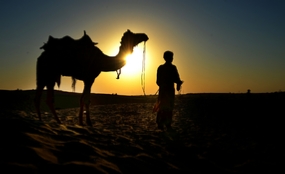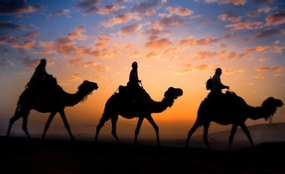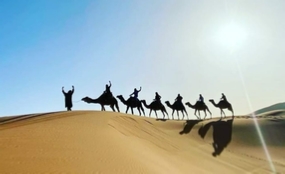 more details
more details
more details
more details
more details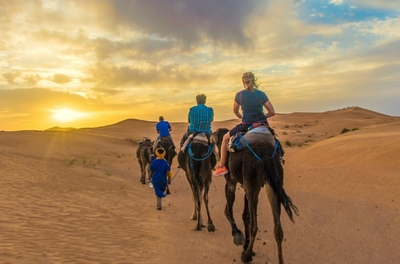 You want to experience something different in the Merzouga desert of Morocco? Try the Camel ride and enjoy night in Comfortable camp as a premium experience!
Welcome To Merzouga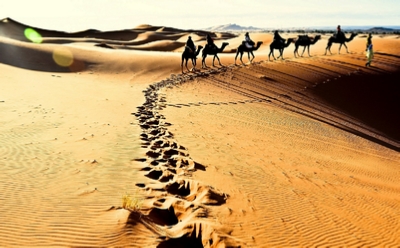 Explore the Best of Erg Chebbi desert on a camel's back ! During this original desert excursion you will ride your camel inside Dunes….
Welcome To Merzouga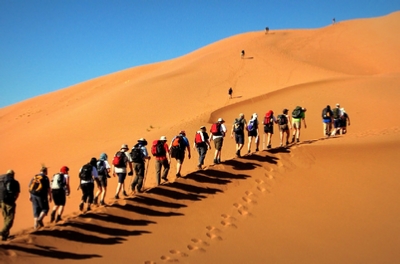 Lets go for the Merzouga Desert Adventure in Morocco, If you are looking for day or night Desert Activity or Excursion Tour Packages , We are the right tour operator.
Welcome To Merzouga
contact us
contact us
contact us
contact us
contact us
contact us
contact us
contact us
contact us
Tafouyte Luxury Camp Web

Weather in Merzouga
If you wish to know current weather, please have a look at our sunny days during the whole year :)

Camel Desert Tours in Morocco. Copyright © All Rights Reserved | Designed by Local Web Experts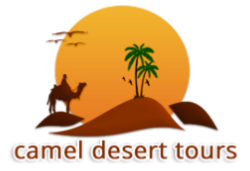 Contact Us
If you wish to book a camel tour we recommend you call us direct.


All Merzouga activities available every day.
Merzouga - Takojt village 52202 / Morocco
Phone contact +212 670-182158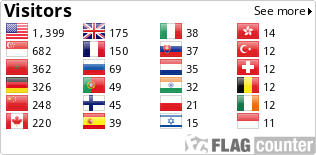 Tafouyte Luxury Camp Web