MERZOUGA CAMEL TREK WITH 2 NIGHTS
3 days 2 nights Erg CHebbi camel trip to camp
Our Merzouga Sunset Camel Trekking across desert dunes allows you to feel and explore the beauty of the vast Erg Chebbi Desert. The 45 minute Camel ride draws you close to the charming Merzouga dunes which is wrapped up in an ambience of serenity.
You will travel to the world of ancient Berbers as you engage in various activities like meeting Nomads living in desert, enjoying adventure sunset , so on. The camel tour package may be completed with an optional dinner.
MERZOUGA ACTIVITY
And desert excursions in Sahara


Reservation
Experience camel ride in Merzouga and explore dunes in 4x4

Watch desert sunset and Merzouga sunrise during the trip

Visit Hassilabiad Nomad museum , explore Khamlia and Gnawa music




Our Camel trek and 2 nights in camp starts in the evening from your hotel in Merzouga village and we transfer you to meeting point for caravan camel ride which will be waiting for you at the edge of Erg Chebbi desert.
Enjoy adventure camel ride on the top of a camel, and we reach the Berber tents. This camel trip in Sahara includes both dinners and breakfasts. We will watch amazing desert sunset and after dinner we enjoy desert Berber songs.
On the next day in the morning we watch amazing sunrise and after breakfast we explore desert by 4x4 vehicle . We visit Khamlia and Hassilabiad village. We continue to Rissani where you visit local souk. Enjoy lunch Berber pizza and in the afternoon we transfer you back to our desert camp for sandboarding and watching Merzouga sunrise. After dinner we spend the night in Berber tents.
In the following day in the morning we watch spectacular view of Merzouga desert sunrise followed by a camel ride back to the village. After breakfast our camel trip finishes.
Merzouga excursion with 4x4 and amazing experience in Sahara

Camel riding (about 90 minutes) / camel for each person

2 nights in Berber camp with Breakfasts




Dinners and soft drinks included




MERZOUGA EXCURSIONS
And Everyday desert Activities

Want to explore Sahara desert with friends, or as family with children ? Find engaging activities and crafts for children of all ages including toddlers, preschoolers and kindergarten kids.
Beat the heat of the Merzouga desert and enjoy a great day or evening desert excursions with us, you will be picked up from your pickup points and taken to thrilling excursion….
All Merzouga activities available every day. +212 670-182158 and cameldeserttour@gmail.com

































contact us
contact us
contact us
contact us
contact us
contact us
contact us
contact us
contact us

Weather in Merzouga
If you wish to know current weather, please have a look at our sunny days during the whole year :)

Camel Desert Tours in Morocco. Copyright © All Rights Reserved | Designed by Gomarnad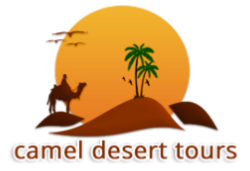 Contact Us
If you wish to book a camel tour we recommend you call us direct.


All Merzouga activities available every day.
Merzouga - Takojt village 52202 / Morocco
Phone contact +212 670-182158