NIGHTS IN LUXURY DESERT CAMP
Camel trip Merzouga
We offer a unique opportunity for the Moroccan visitors and travellers to experience the rich cultural heritage of Merzouga. In the evening, sit around our Erg Chebbi desert camp fire under the countless stars above. You will dine on delicious, freshly prepared Berber food and be entertained by local musicians.
The desert night sky in Merzouga is remarkably free of light and other pollution giving you an amazing opportunity to view the stunning constellations and incredible pathway of the Milky Way as it stretches across the sky. Stay out long enough and you are sure to see many shooting stars.
MERZOUGA ACCOMMODATION
And desert excursions in Sahara

Reservation
Reach desert camp by camel ride or by 4x4 transfer from Merzouga

Enjoy delicious dinner and breakfast at luxury Merzouga camp

Enjoy comfortable tents equipped with shower and spend amazing nights




Camel ride / 4x4 transfer

Dinner / breakfast / soft drinks

Berber music , local camel guide or 4x4 driver




MERZOUGA EXCURSIONS
And Everyday desert Activities

Want to explore Sahara desert with friends, or as family with children ? Find engaging activities and crafts for children of all ages including toddlers, preschoolers and kindergarten kids.
Beat the heat of the Merzouga desert and enjoy a great day or evening desert excursions with us, you will be picked up from your pickup points and taken to thrilling excursion….
All Merzouga activities available every day. +212 670-182158 and cameldeserttour@gmail.com

































contact us
contact us
contact us
contact us
contact us
contact us
contact us
contact us
contact us

Weather in Merzouga
If you wish to know current weather, please have a look at our sunny days during the whole year :)

Camel Desert Tours in Morocco. Copyright © All Rights Reserved | Designed by Gomarnad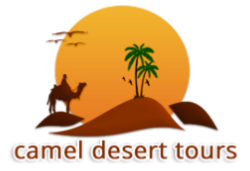 Contact Us
If you wish to book a camel tour we recommend you call us direct.


All Merzouga activities available every day.
Merzouga - Takojt village 52202 / Morocco
Phone contact +212 670-182158